Institutional capacity building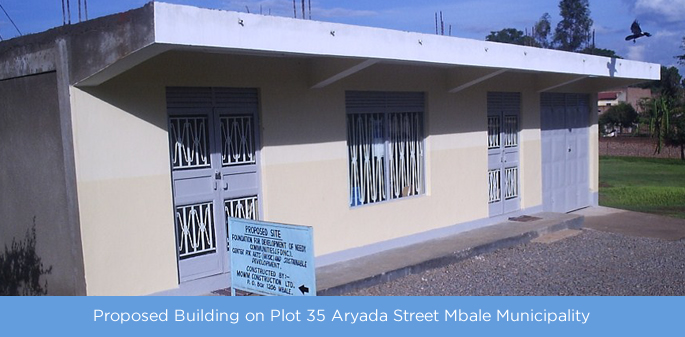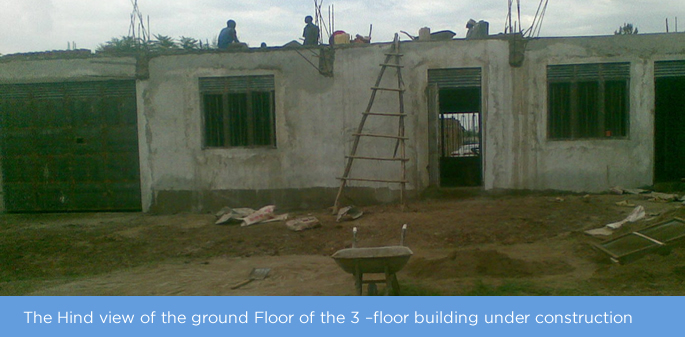 PROJECT TITTLE: 
COMPLETION OF A STRUCTURE THAT WILL SERVE
INSTITUTIONS AND PEOPLE THAT EMPOWER
UNDERSERVED COMMUNITIES IN EASTERN UGANDA.
Description of the work to be carried out:


Foundation for Development of Needy Communities (FDNC), seeks strategies to support its grassroots programs through effective Social entrepreneurship/ Social responsibility. Sustaining charity work here in Uganda is becoming a big challenge with tough economic times and donors holding on to funding due to the Uganda's current trends on the anti homosexuality bill hence affecting good efforts for serious organisations like FDNC. Many have pulled funding from Uganda and it is not what we as grassroots activists want.
FDNC acquired a 50 X 100 ft land, centrally located in Mbale town, to set up a multi-use facility to benefit the neediest populations in Eastern Uganda, and the organizations that assist/support them.
The Foundation and ground floor is now completed and a portion of the facility is being rented out for use by a local NGO and the local proceeds are put in FDNC community programs. Our anticipation is, if this project is taken on, it will yield better results to support FDNC efforts towards realising our vision and mission. FDNC also wish to supplement our field operations with an office and resource centre in Mbale town. FDNC and its key actors are keen to dream up and take responsibility for an innovative and untested idea for positive social change, and usher the planned idea from dream to reality. Our aspirations aim at making lasting impact on the most difficult problems with special combination of groundbreaking creativity and steadfast execution. FDNC would encourage discussing with potential development partners to share ideas in regard to collaborative strategies as far as the proposed ideas towards establishing this facility as we continue building the larger dream.
The benefits that will be achieved:
The facility will provide broad-ranging services for partner NGOs and CBOs, including resource centre, library, institution building sessions, etc. It will also offer much-needed conference and meeting facilities for local NGOs, CBOs, and others. There will be a beneficiary run retail entrepreneurship/ charity shop and art gallery for our Skills and creative/ innovation programs. The facility will provide rented rooms for local/ international guests and student interns hence bringing in revenue from the sale of goods and/or services. Foundation for Development of Needy Communities envisions that the funds that will be generated from this facility will enable FDNC to have a better social responsibility and also meet our overhead costs, besides building a model strategy of thinking globally and acting locally. The Centre will serve the various institutions towards sustainable livelihoods through providing products and/or services to customers or beneficiaries. Improved motivation and professional standards of FDNC staff & Sustainability plan in progress. Confidence will be build by FDNC to attract further support.
FDNC Volunteer Institution Building Program
FDNC has benefited a great deal from the presence of local and international volunteers and interns. The stopping of our various volunteer programs lead to a void in Mbale, especially for the number of NGO's that have not been as fortunate at attracting skilled international volunteers.

FDNC is well built and suited to refill this void because of its successful history of hosting international individuals and groups, as well is its critical role in starting the volunteer programs which fits well with FDNC's mission to empower grassroots communities through greater cooperation within the development community.
Continue Reading